Leisure Travel (Tour Packages)

About Us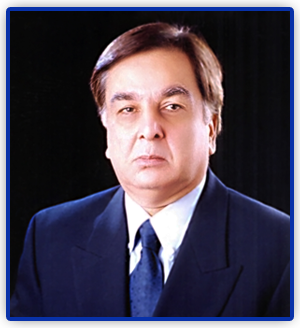 Seaworld Group
is owned/managed by the Puri Family, headed by Mr. Vaishnav Puri, whose career in shipping is spread over four decades. The Group's main focus/strength has been liner shipping and Mr. Puri is considered to be one of the most respected/successful professionals in this field in India, with an enviable track record of having represented some of the largest liner shipping companies in the world, including NOL/APL in the capacity of Executive Chairman and majority stakeholder in the joint venture for their Indian network for almost two decades.
Simultaneously, the Puri Group developed a totally dedicated agency network for Contship and later CP Ships. At one stage, in the late 1990s / early 2000s when Mr. Puri was heading both the organizations, he was responsible for generating/handling almost 20% of India's total containerized traffic which clearly reflected the market strength of the Group (during all these years, a leading market share was developed and maintained for all the principals represented by the Group).
India is emerging as a large trader in the bulk commodities e.g. coal, iron ore, manganese ore, agricultural products and crude oil/petroleum products etc. Considering such potential, Seaworld have, in this field, emerged as one of the largest shipping agency houses, representing several leading ship owners and traders in the world, with an average monthly traffic of about 200 vessels/calls i.e. about 2500 vessels/calls per annum.
Skyworld, our travel division, is an IATA approved travel agency, handling corporate & leisure travel for the last 25 years. A team of well experienced staff are capable of servicing our customers round the clock (24x7) to cover their travel requirements.
In a service industry, it is very important to develop a strong and professional management team and this is what has been responsible for Seaworld's continued success in providing total satisfaction to their clients in India and principals abroad. The senior management team consists of Mr. K.P. Desai, Executive Director, Mr. C.S. Manohar, President, and Mr. Vishal Puri, Director. Skyworld is under the professional management of Mr.Burjis Mehta-CEO, who has over two decades of experience in travel and tourism industry. A resulted-oriented consistent performance is the most fundamental need for any service-oriented organization to survive, succeed and grow and such philosophy is amply demonstrated by a thought displayed in Mr. Puri's chamber which says
"To succeed One must do the right things often enough and long enough".
The Seaworld Group is involved in.......
Ship Agency for all indian Ports & UAE
Travel Agency
Consolidation, Air & Sea Freight
Transport Operators
Private Container Yard / Empty Depots
Members