Leisure Travel (Tour Packages)

Welcome to Skyworld Tours & Travels Pvt. Ltd.
Skyworld Tours & Travels Pvt. Ltd. – Travel Company managed by Travel Professionals and a part of Seaworld Shipping , a group with almost 35 years of involvement in shipping and allied activities having Multi location offices.

Skyworld started as an " In-house " Travel Agency to cater to various travel needs of Seaworld Shipping Group. Since, Skyworld has grown into a full-fledged professionally - managed Travel Company, serving both the Corporates as well as the individual client with services which include Computerised instant reservations both International and Domestic Air Ticketing, Passport & Visa Services, Hotel Bookings both Domestic and Overseas, Car Rentals and Domestic & Foreign Tours at preferential rates.

We are approved by International Air Transport Association (IATA) and are affiliated with key professional bodies including Travel Agents Association of India (TAAI) and Travel Agents Federation of India (TAFI).

More than 50 MNC's and Blue Chip Indian Corporate houses enjoy access to the best strategies and cost effective benefits from our purchasing power.

Skyworld Tours & Travels Pvt. Ltd. is reliable, client focussed and provides personalised end-to-end services to our corporate customers.

A Success Story : The success of Skyworld has come from many areas : a total commitment to quality, well trained and highly motivated team, competitiveness and focus to fulfil customer's needs.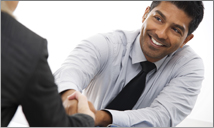 Why Skyworld Tours & Travels Pvt. Ltd.?
Reservations
Availability of Telephone Lines
Service
Delivery of Documents
Feed Back
Back Office
Statement of Accounts
Service charge on Delivery of Tickets,Passport Documents
Online
30 Hunting Lines
Personalized service
On Email, at your door step if required
Prompt and Correct
Quick and Efficient
As and when required
Free of cost
Members