Leisure Travel (Tour Packages)

Kerala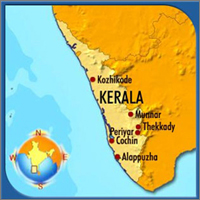 A perfect description for a land renowned as 'GOD'S OWN COUNTRY'. What adds to the charm of its backwaters, beaches, ayurveda health holidays, hill stations, wildlife, festivals, monuments and vibrant art forms,in its social development indices that are on par with the developed world. Kerala was celebrated as 'Paradise Found'- one of the ten in the world.
1. BACKWATERS TOUR
2. HOUSE BOAT
3. AYURVEDA TOURS
4. ADVENTURE TOURS
5. TOUR PACKAGES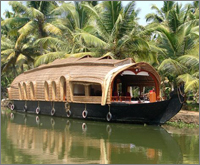 KERALA BACKWATERS:
Looking forward to have the time of your life this holiday? Think about the gorgeous greens, the canopies of coconuts, the bedazzling blues, balmy beaches and the breathtakingly beautiful backwaters.
Though you may plan your Kerala backwaters tour anytime of the year, the best time for cruising is from october to march.Casual clothes in cotton are best suited for Kerala backwaters trip. We at Skyworld Tours offer best of backwaters tour packages,Kerala backwaters hotel booking and all other travel needs.
KELALA HOUSEBOAT:
The traditional Houseboat of Kerala is one of the most enduring images of the backwaters - its natural cocoon like profile complimenting the surrounding countryside. Weather it is an exploratory overnight cruise through narrow canals, a gentle circumnavigation around the still, or a longer passage from Cochin to Allepy, the experience can be quite different from any other holiday. The chefs only serve traditional houseboat fare.
Members