Leisure Travel (Tour Packages)

Orissa
Orissa has beautiful beaches where one can spend hours soaking in the sun, surfing or just frolicking in the lovely blue waters.
CHANDIPUR BEACH:
Situated 16 Km from Balasore, the beach at Chandipur is surely one of the finext in India. This peaceful resort with sand dunes, green with wild creepers and casuarina trees, whistling in the breeze, has a special secret. The sea reaches nearly 5 Kms. everyday with the tide, a sight not tobe missed.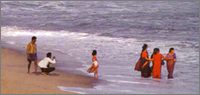 GOPALPUR BEACH:
One of the most pristine beaches of Orissa, this quiet beach is a splendid retreat for sea lovers. Once a humming seaport, Gopalpur offers its visitors a slice of serenity in envious that are conducive to introspection and conviviability. Gopalpur is a surfers delight and is excellent for sailing too.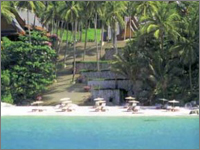 PURI BEACH
The beach at Puri has been a venue of countless pilgrims taking the traditional purification dip.
The fine white sands of Puri beach and the roar of the breakers rolling in from the Bay of Bengal have fascinated visitors throughout the ages with excellent sea facing accomodations available in both hotels and guest house. It shall be a divine experience for tourists visiting Puri.
Members